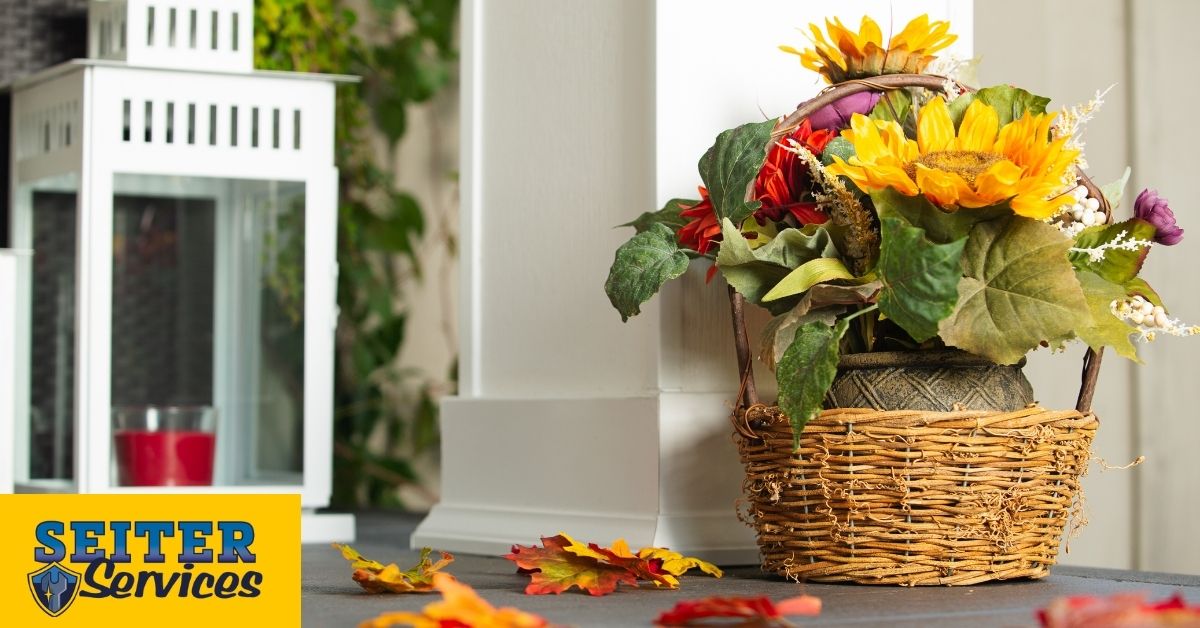 The leaves are changing colors and the weather is getting cooler – it's definitely fall! As the seasons change, it's important to make sure your home is ready too. One of the most important systems in your home for keeping you comfortable during the fall and winter is your HVAC system. In this blog, Seiter Services will be sharing some tips on how to get it ready for fall.
Change Your Air Filters
One of the most important things you can do to get your HVAC system ready for fall is to replace your air filter. A clean air filter will help your system run more efficiently and prevent dust and other allergens from circulating through your home. It's a good idea to check your air filter monthly and replace it as needed. Make sure you double check the size of your current filter before you buy a new one at your local home improvement store.
Clean the Outdoor Unit
Another important thing to do is to clean the outdoor unit of your HVAC system. You'll want to remove any debris, such as leaves or dirt, that have accumulated over the summer months. This will help keep your system running smoothly and prevent costly repairs.
Schedule Seasonal Maintenance
It's also a good idea to schedule seasonal maintenance for your HVAC system before the weather gets too cold. This will help ensure that your system is running properly and can help prevent any unexpected breakdowns.
Seal Air Leaks
Finally, one of the best ways to improve the efficiency of your HVAC system is to seal any air leaks in your home. These leaks can let in cold air, which will make your system work harder to keep your home comfortable. You can find these leaks by doing a simple visual inspection of your doors and windows. Once you've found the leaks, simply seal them with caulk or weatherstripping.
By following these tips, you'll be sure to stay comfortable all season long! And if you have any problems with your HVAC system this fall, be sure to give us a call at (937) 507-3372 or fill out our online contact form to speak with one of our team members.