Our Family Taking Care of Yours Giving Back
Don't hesitate - we're a phone call away for all your service needs - dial 937-507-3372!
Request Service
Seiter Services Gives Back Through 22Q Initiative
Because of a family history with 22Q, also known as DiGeorge Syndrome, our company seeks to raise awareness for this rare condition that impacts roughly 200,000 citizens in the United States. Our family accounts for one of those cases.
DiGeorge Syndrome is a chromosomal disorder that results in poor development of several body systems. It has no cure and it can trigger heart defects, poor immune system function, a cleft palate, and low levels of calcium in the blood. Treatments usually address critical health concerns, but more research is needed and our mission is to create more awareness about this disease.
Toward that end, we offer a significant discount to individuals who are aware of this condition.
What is 22Q? Visit this website and take a look. Then ...
After reviewing the information, answer the five simple questions about 22Q on your computer or cell phone and then print the completion page and present it to a Seiter Services Representative for really big savings. Click here to take the quiz.
For participants, your savings include:
$322.22 off a new complete heating and air system
$32.22 off any service of $100.00 or more
---
What is 22q? Visit this website and take a look.
---
Giving Back Seiter Services was honored to be a part of Community Meal Night at One Bistro in Xenia. We had a blast and are looking forward to being able to participate again. If you haven't eaten at One Bistro yet, I hear their Saturday breakfasts are AMAZING! Enjoy!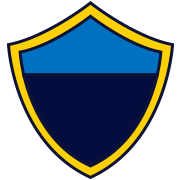 5 Star Reviews for 5 Star Service See What Our Customers Have to Say About Seiter Services
"We are happy to let you know, that we were quite pleased and satisfied with Darrell Balsammo when he serviced our A/C"

- Jean Shoates