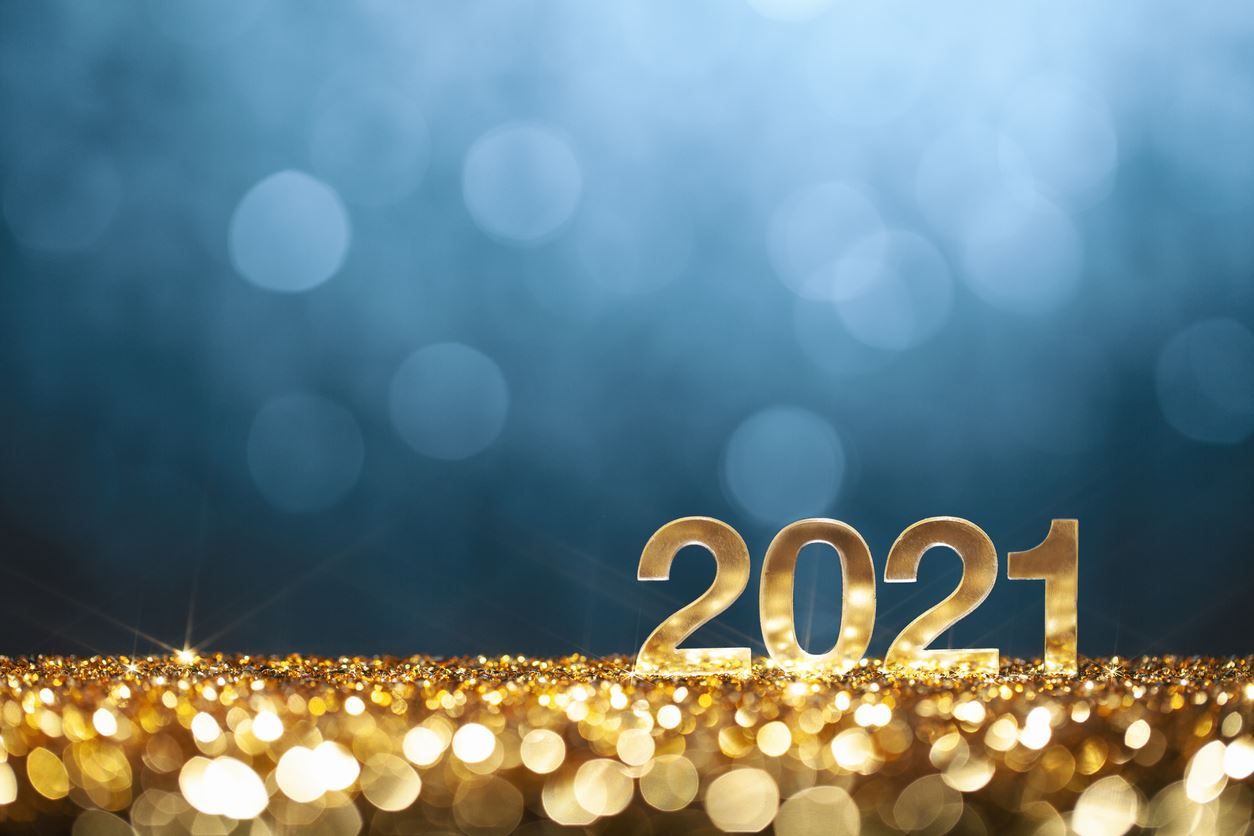 January is the official month of goal setting. The start of the new year brings along a desire for starting fresh, dreaming big, and planning for our futures. If you're still trying to set your goals for the new year and keep hitting a dead end, don't stress. We've written up a list of our favorite goals to bring with us and accomplish in the new year!
Save Money
There are a million ways to cut costs and expenses in our everyday lives, but since we all have different priorities, this list could look different for everyone. For instance, if you love movies and TV shows, then it doesn't make sense for you to stop paying for Netflix since you're likely getting your money's worth from the services. And if you love to cook and try making new foods, slimming down your grocery list might be too much to ask for.
However, there are a few changes we can all make that will help us to save money inside of our homes.
Adjust your thermostat. Do you know the ideal temperature for comfort and efficiency during the winter? It's 68 degrees! During summer, we recommend bumping it up to 78 degrees. If this feels too hot or too cold, throw another layer on or take a layer off (depending on the season). But trust us, this thermostat adjustment is worth it!
Stop running the faucet while you brush your teeth, shave, wash your face, etc. It's a major waste of water, which hurts the environment and your wallet.
Upgrade your toilet. If your toilet is more than 20 years old, then it's time for a new one. The new toilet will look sleeker, instantly upgrading your bathroom, and it will certainly be more efficient, using less water with every flush.
Update your appliances. If you're still operating with an avocado green refrigerator (you know what we're talking about), then it's time for an upgrade. By updating appliances like your fridge, oven, and dishwasher, you'll see major savings across the board! They use far less energy than their counterparts from 20 years ago.
Stick to a Schedule
We find it easiest to plan out all of your appointments and maintenance calls in advance. Set aside some time one morning and make calls to schedule your:
Annual doctors appointment
Eye exam
Dentist appointments
Spring and Fall HVAC maintenance
Hair appointments
Whatever else you do on an annual basis!
Once you've scheduled everything, add the dates and times to your phone so that you don't forget them. And now you can rest easy knowing that all of the big stuff has been taken care of. A bonus is that getting all of this stuff scheduled in one sitting makes you feel so good and motivated to accomplish other tasks and goals that you've set!
One way to ensure you accomplish your goals this year is to find an accountability partner, someone who can keep you on track and focused on that feeling of accomplishment that you'll have come December 31st, 2021. If you're looking for an accountability partner for your home services goals, count us in. At Seiter Services, we believe in the power of goal setting and will be here with you every step of the way to make sure you're keeping your HVAC system and appliances in great shape!
For more information about how you can increase efficiency in your home, visit our website or give us a call at (937) 507-3372!