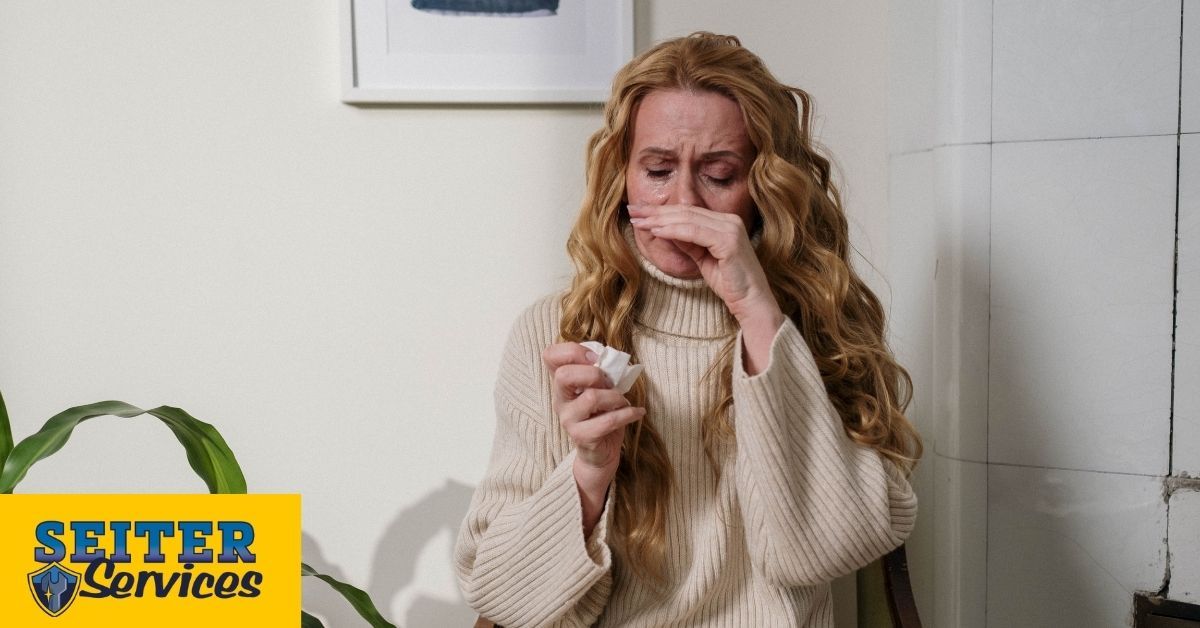 Spring is quickly approaching and we all know what that means: allergy season. While spring brings beautiful weather and flowers blooming, it also comes with pollen and pollutants that can trigger allergy symptoms. While the outdoors can make your allergies worse, the quality of your indoor air can also trigger symptoms, depending on how well you're keeping up with HVAC maintenance.
In this blog, we'll be sharing some HVAC tips to help reduce your allergy symptoms this season. So, if you or someone you live with struggle with allergies, this blog is for you!
Replace Your Air Filters
If you're not already changing your air filters regularly, now is the time to start. Over time, your air filters collect a tremendous amount of dust, debris, and other indoor contaminants that will eventually make their way into your home's air if your filters are not replaced. We always recommend checking your filters every 30 days and replacing them every 60 to 90 days as necessary. It's important to make sure you check the size of your current filter before heading to your local home improvement store to make sure you are buying the correct filter.
Clean Your Outdoor Unit
Throughout winter, your outdoor HVAC unit most likely collected some leaves and other outdoor debris that could be affecting the performance of your HVAC system. If your AC system's performance is jeopardized, it won't do its job in terms of dehumidifying your home, which means there will be more moisture in your house. When there's an excessive amount of moisture, allergens in your home's air will worsen. At the start of the new season, make sure you clear any debris away from your outdoor unit, leaving at least 1 to 2 feet of clearance around the unit.
Dust Your Vents
Dusting around the house is probably part of your weekly cleaning routine, but do you also make sure to dust your vents? The same way dust can collect in your AC filters, it can also build up in your vents. If dusting your vents isn't something you prioritize, it's time to start adding it to your cleaning routine each week. This will reduce the amount of dust and dirt that will flow into your home's air, improving your indoor air quality.
Install a Whole-Home Dehumidifier
A humid home can only make matters worse during allergy season. Humidity will cause a stuffy home that makes you and anyone you live with who has allergies very uncomfortable. At Seiter Services, we prioritize the comfort of our customers, which is why we offer whole-home dehumidifier solutions that can help you breathe easier. Dehumidifiers will work in tandem with your AC system to reduce moisture in your home's air.
Schedule Seasonal Maintenance
If scheduling your seasonal HVAC maintenance isn't already on your radar, it should be! Keeping up with seasonal maintenance will ensure your AC system is ready for when you need it most. Any issues that your system is currently experiencing will be caught ahead of time and repaired before your HVAC kicks into full gear. Another benefit of keeping up with HVAC maintenance is saving money in the long run. Any repairs your system might need that are affecting its performance will be repaired early enough before it becomes an even bigger and more expensive issue.
Seiter Services is here to make sure you are comfortable all season long with our premier HVAC services. Whether you need repairs, maintenance, or a new AC system, we're here to help. Start the new season off the right way by giving us a call at (937) 507-3372 or filling out our online contact form to schedule your service.