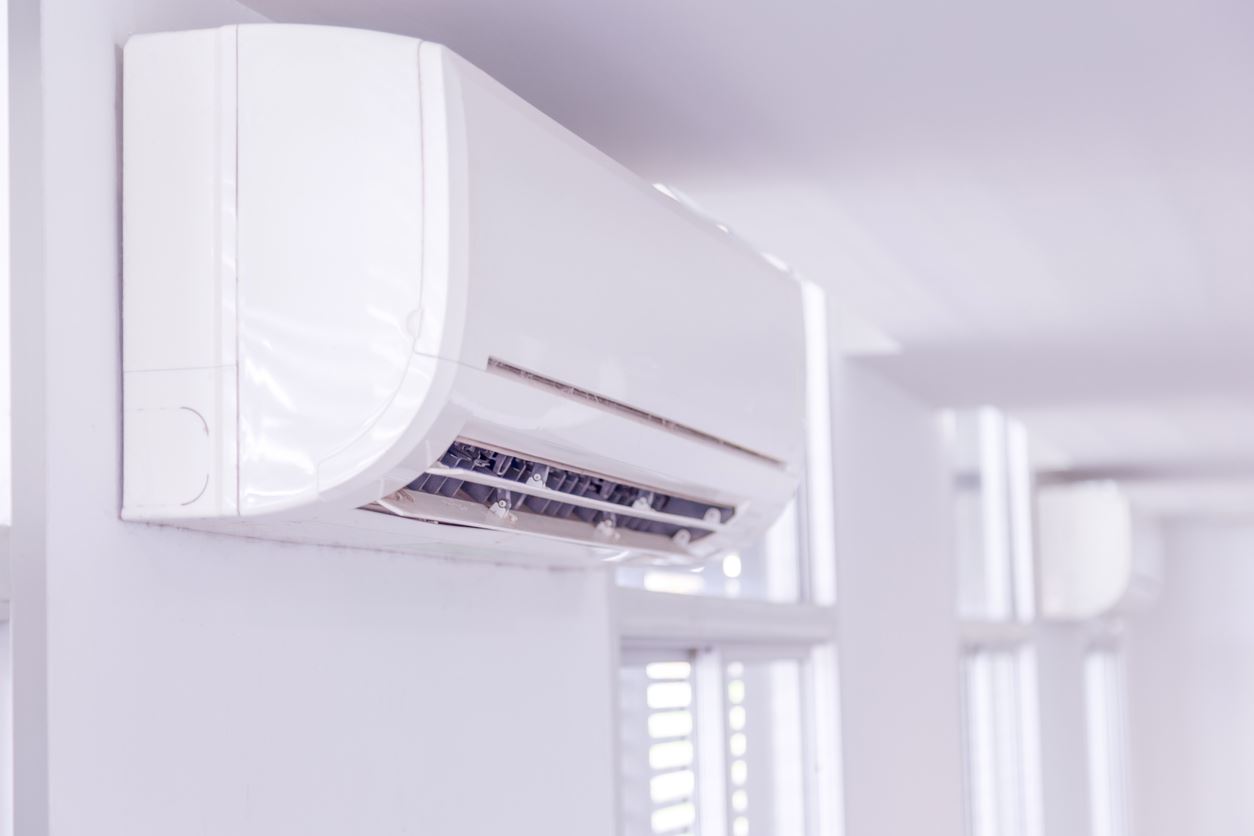 If you are considering a new air conditioner for your home, you could be wondering if a ductless mini-split is right for you. A ductless system can be a smart alternative to a conventional AC system, but it's not right for everyone.
Keep reading to learn more about the benefits and drawbacks of going ductless.
The Pros and Cons of Ductless Air Conditioners
A ductless mini-split consists of an outside compressor/condenser and an indoor air handler. The two units are connected by a conduit containing the power cable, refrigerant tubing, and condensate drain.
A ductless air conditioner comes with several benefits:
Save money

Reduce energy usage

Improved air quality
According to the U.S. Department of Energy, 30% of conditioned air is wasted through gaps and holes in ducts. That's not an issue with a ductless mini-split. It bypasses ducts to deliver cool air directly from the source—the result: increased comfort and lower energy consumption.
Because several indoor air handlers are connected to one compressor, you can divide your home into temperature zones. Each mini-split has its own thermostat, allowing for more customized comfort. This also means you're not wasting energy cooling unoccupied rooms.
Another selling point: They're easy to install. Unlike a conventional HVAC unit, placing a ductless mini-split in your home won't require a major retrofit if your home doesn't already have ducts.
The biggest downside of a ductless air conditioner is the cost. You will pay more upfront than you would for a standard air conditioner. You must keep in mind, though, that you save money over the long run.
Getting Started
Seiter Services is here to help if you still have questions about installing a ductless air conditioner. Our experienced AC technicians are ready to speak with you and answer any questions you might have, and they are happy to point you in the right direction.Contact us today at (937) 507-3372 to get started.