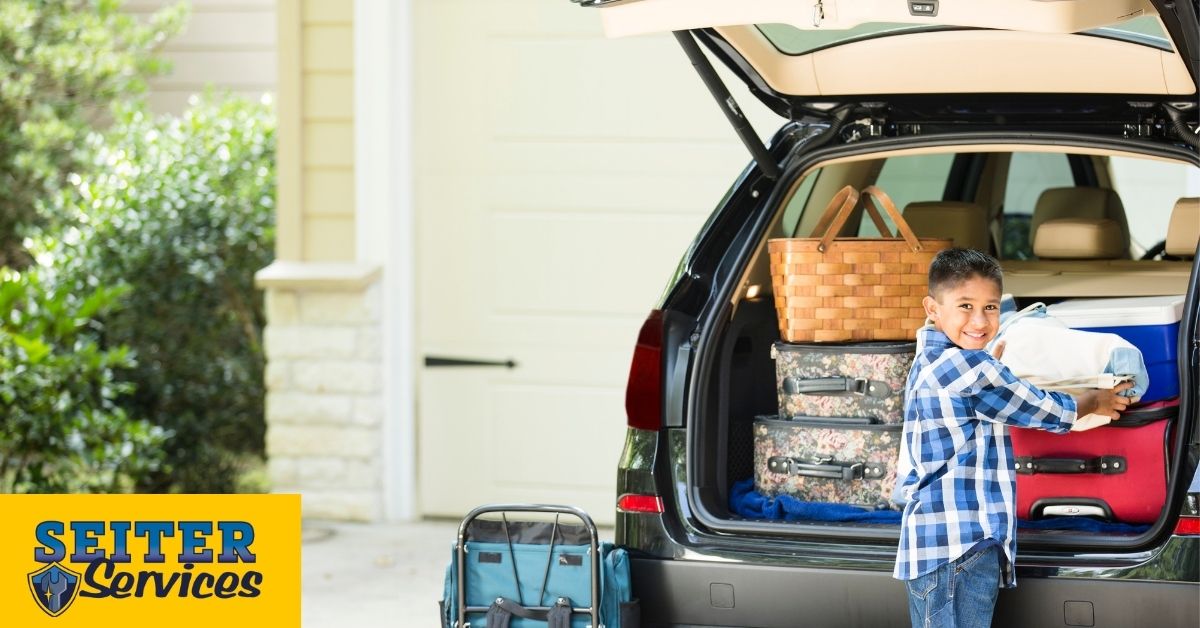 Summer is almost here and that means one thing - vacation! Are you planning on taking a trip to the beach or another tropical destination this season? If so, don't forget to take care of your air conditioning unit before you leave! In addition to packing your belongings for your beach getaway, there are a few simple HVAC tasks you should complete before heading out of town.
In this blog post, Seiter Services will provide an air conditioning checklist for homeowners to complete before summer vacation. By following these tips, you can help ensure that your AC is running smoothly when you return.
Turn Your Thermostat Up a Few Degrees
Instead of turning your air conditioner off completely, turn your thermostat up by a few degrees to save energy but to also keep your home cool enough while you're away. Many homeowners believe that turning the AC off when they're out of town for an extended period of time will save them money on their utility bill, however, it's quite the opposite. Turning the AC off means the system will have to work twice as hard upon your return to cool down your home, which wastes energy and also puts stress on your AC system. So, if you want to save energy while also returning to a comfortable home after your vacation, simply adjust your thermostat by turning it up 3-5 degrees.
Close the Blinds and Curtains
Next, you'll want to close the blinds or curtains in your home to block out the sunlight. This will keep your house cooler and reduce the amount of work your AC has to do. On extremely sunny days, you'll want to block out that extra heat from the sun that will make your house feel warmer, causing your AC to overwork itself.
Change the Air Filter
Another important task on our checklist is to change the air filter in your unit. A clean filter helps improve airflow and prevents debris and dust from build-up in your system. It's always good to check your air filters every 3 months and replace them with a clean one, but make sure you do this before vacation as well. That way, you'll have peace of mind while you're away knowing clean air is circulating throughout your home.
Clean the Outdoor Unit
Next on the list is to make sure your outdoor unit is clear of leaves, branches, and any other outdoor debris. When your outdoor unit becomes clogged with debris, it can negatively impact your AC's efficiency. Always make sure there is at least two feet of open space around your outdoor unit to avoid any blockages in your AC system.
Schedule Seasonal HVAC Maintenance
Be sure to schedule seasonal HVAC maintenance before you leave for vacation. This will ensure that any potential problems are caught early and that your system is running efficiently. Just like changing your air filters, HVAC maintenance will also give you peace of mind while you're away knowing that your AC system is running properly and you won't come home to any unexpected problems.
By following these simple tips, you can help keep your air conditioning unit in top shape all summer long. Seiter Services wants you to be comfortable in your home all summer, so if you're in need of any repairs or a maintenance appointment before you leave, give us a call at (937) 507-3372 or fill out our online contact to make your appointment. We'll make sure your AC system is running smoothly so you can enjoy your time away!