Southtown Heating & Cooling Is Now Seiter Services
For All Your Home Service Needs
We are the proud new owners of Southtown Heating & Cooling. We are now offering services in Electrical and Plumbing as well as Heating, Cooling, Indoor Air Quality, Water Heaters and Water Conditioning to Greene County, Miami Valley and surrounding areas. From small repairs to larger installation work, you can trust that our team has the experience and tools to get your job done right. We strive to provide excellent service from start to finish.
Call us now to book your service at 937-507-3372. You can also fill out this form to get in touch with our team.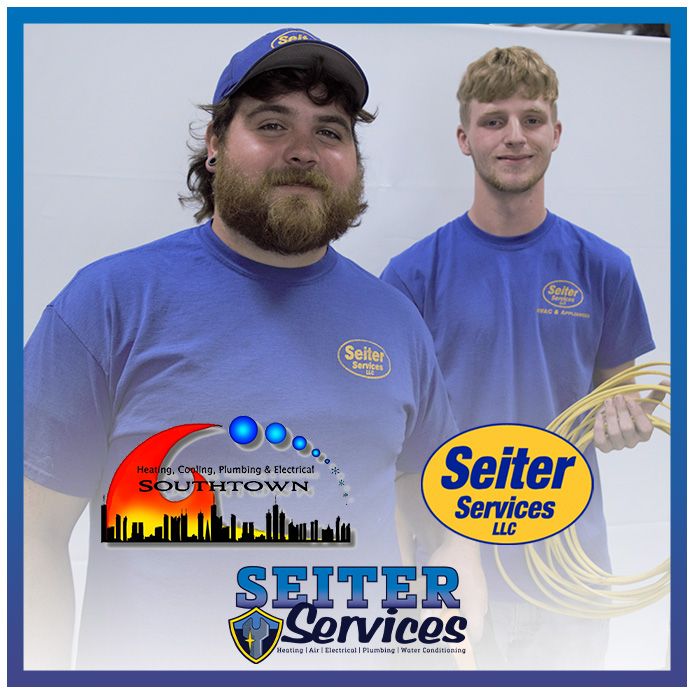 5 Star Reviews for 5 Star Service
See What Our Customers Have to Say About Seiter Services
Start Saving Today!
Specials, Rebates & Financing
$10 Off

Any Service

*Limit one use per household. Cannot be combined with other offers. Not applicable towards diagnostic. Cannot be used towards Seiter Care Club Renewal or Enrollment.

Valid from Jan 1, 2022 - Dec 31, 2022